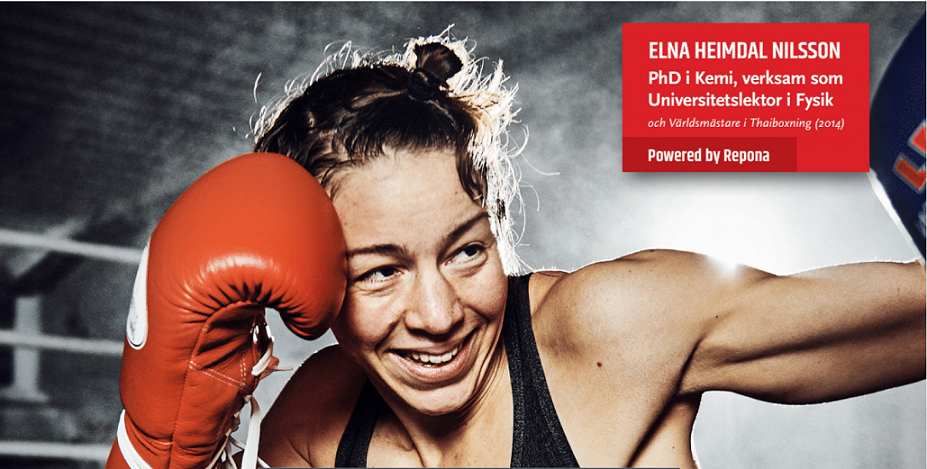 Published 2020-01-12
Elna's interview : Drive
Drive: "You can handle what you want to handle and what has to be done you just do." says Elna and it's one of the reasons why she is so successful, both in research and Thai boxing. Do you have momentum?
Since spring 2017, we sponsor the Repona Elna Heimdal Nilsson – researchers in the combustion physics and Thai boxer in the world elite. Elna personifies Repona Consultants "super features" and we think the same way on many issues. Here she explains determination and drive.
Check out her interview now with English subtitles for our international audience here.